Toyota Supra mkiv



Raymond and Charmaine's Mkiv



Location - New Zealand
1994 5 speed Non turbo
Modifications:
Nitrous Works NOS System adjustable to 175hp.
Twin electric fan conversion.
HKS Cams- Spec unknown- fitted Japan.
K+N large pod filter.
Apexi fuel controller.
Mandrel bent 3 inch exhaust,no cats.
Set of custom exhaust headers.
Unorthodox racing lightweight crank pulley.
Jasma stainless muffler, 125mm 5-Ziegen tip.
Disabled speed limiter.
Factory Torsen diff.
ABS, TRD pads,Motul 600 Synthetic fluid.
Gas Bilsteins, lowered: 340mm centre hub to guard rear 330mm front.
Polished Modenas Front 17x8.5 Rear 17x9.5,
Rear suspension hub to guard is 350mm now.
Tyres - rear 315/35/17, front 255/40/17.
Veilside replica full body kit. Rear wing xtra alloy braces to stop flexing at speed.
Artic blue bulbs in all lights.
Momo 280mm wheel.
Red seat inserts front.
Alloy shift knob.
Radar detector.
Uniden alarm Immobilisers ect.
Sony Xplode sounds( except for when motor is singing it's tune).
Shift light operated by Mallory rpm activated switch.
TRD 320 kph speedo.
4" Simota chrome Mandrel tube from the K/N to the engine.
cold air is ducted from front spoiler ducts on both sides to blow around and onto the K/N filter.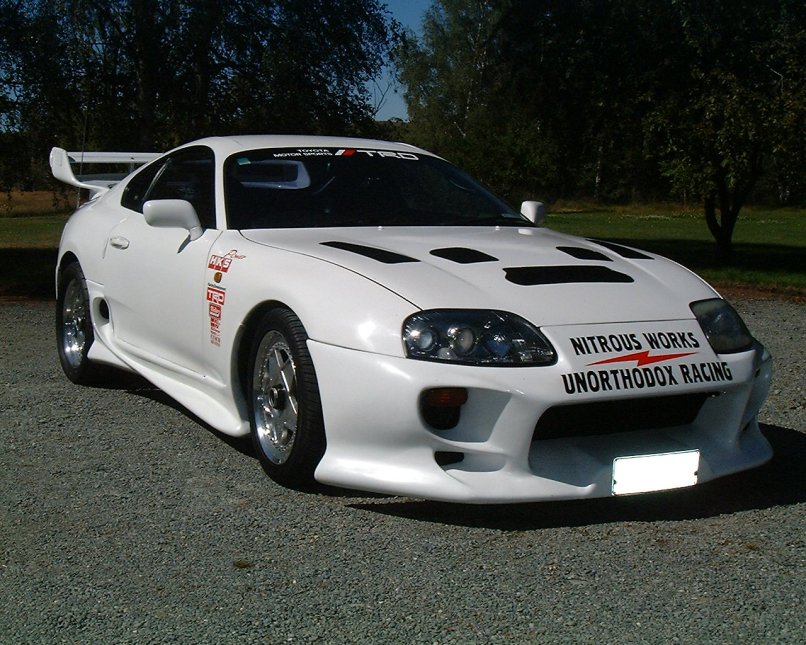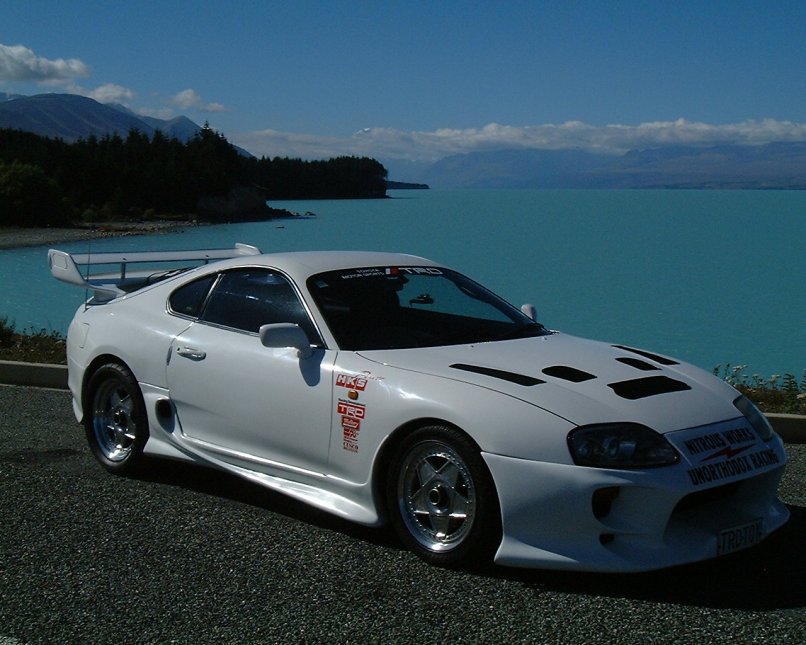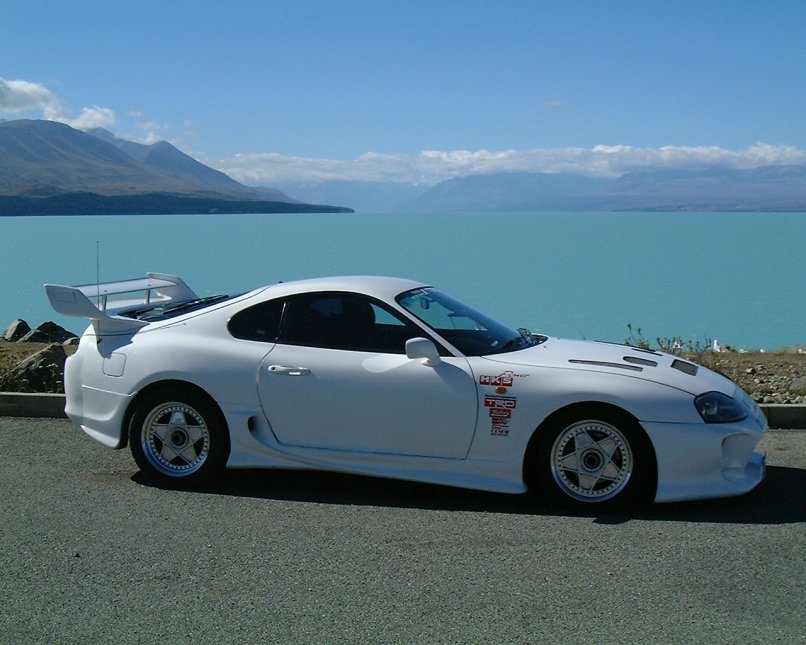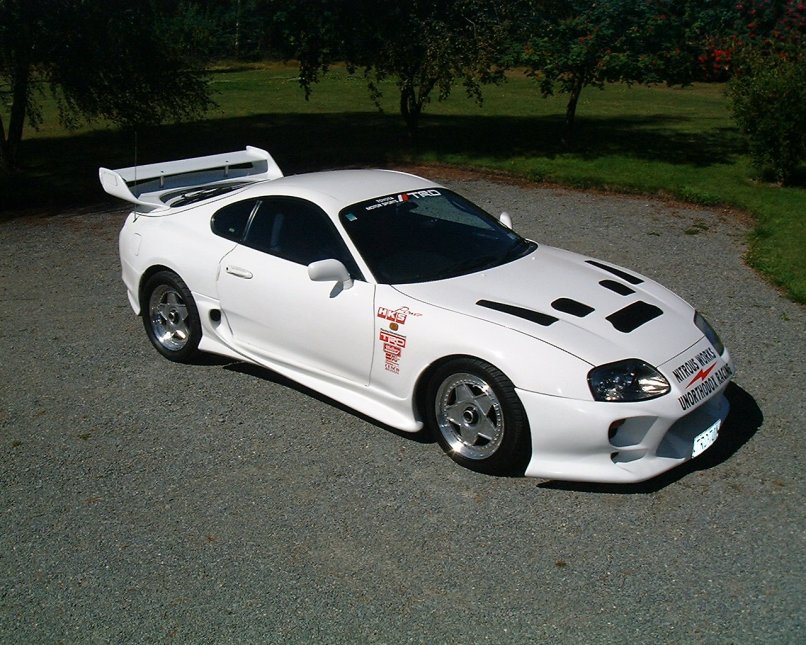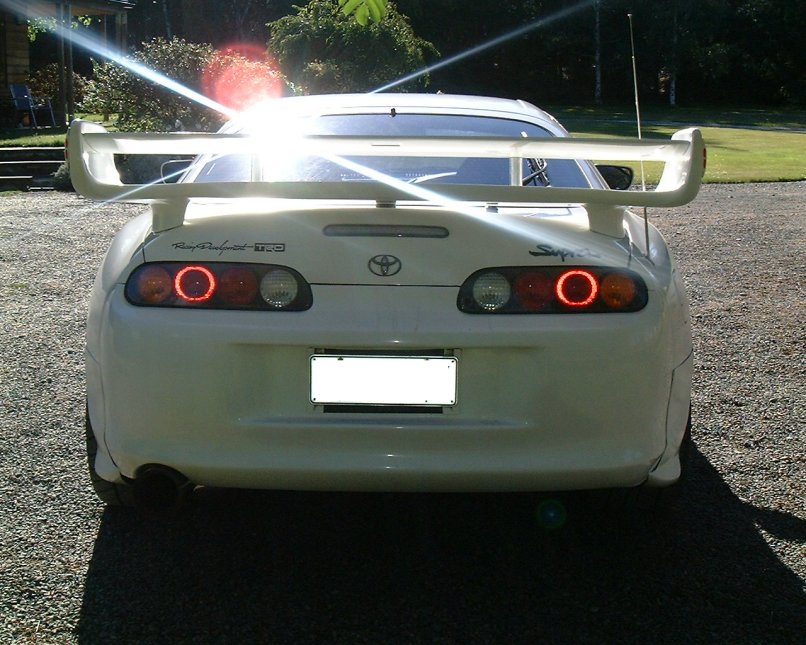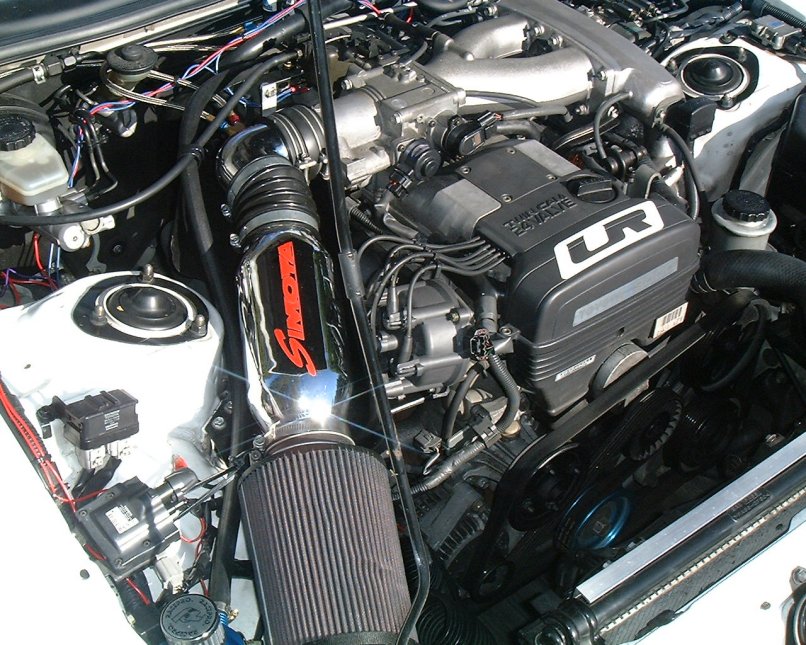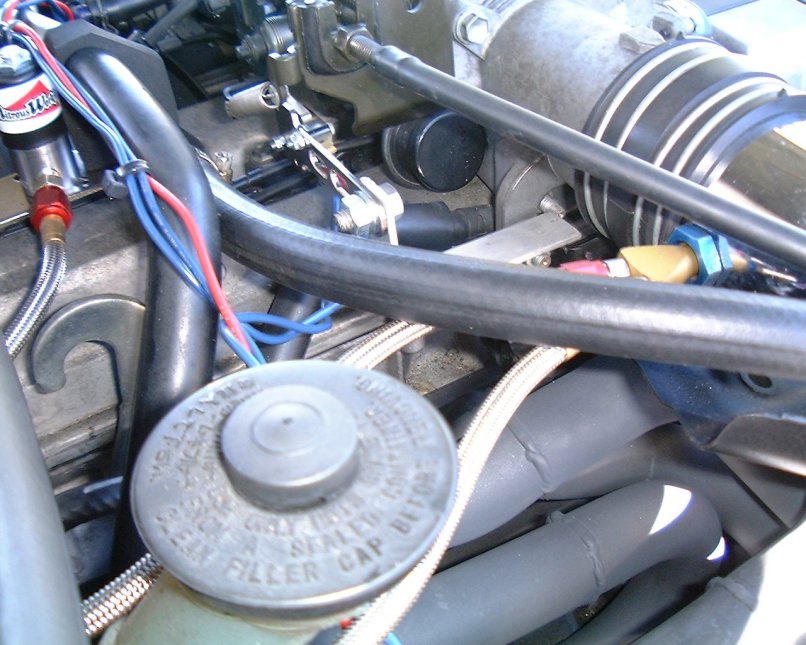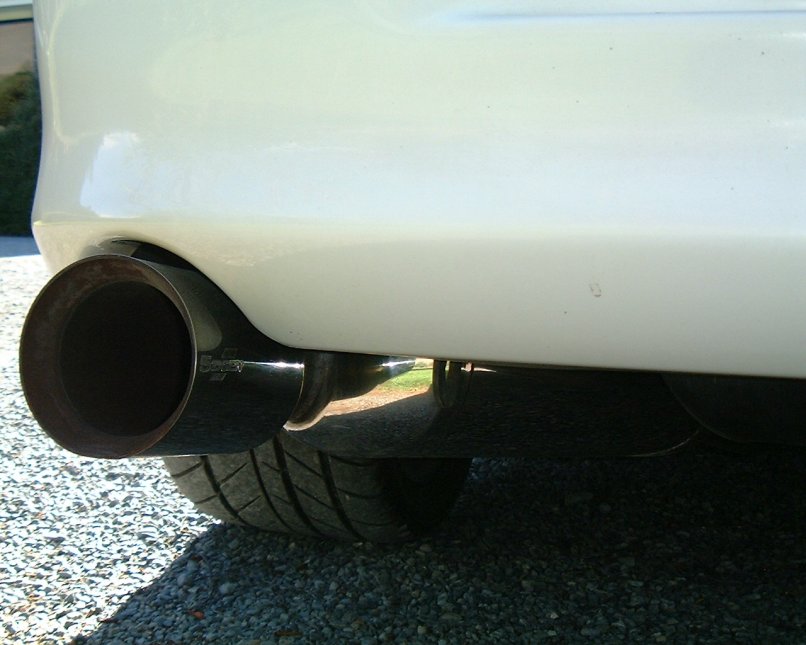 ---
Back to Home Page

Thanks for visiting mkiv.co.nz
Last modified on Monday, July 1st, 2002