I own a originally Red june-1993 supra SZ which was bought by me when first imported into the Netherlands back in august 2009. Since my ownership the car has been undertaken a few major changes as for example the 2JZ-GE got exchanged for an 2JZ-GTE, also the 5-speed W58 got exchanged for an 6-speed V160 in combination with an B03B differential.
Small you tube video of my supra almost finished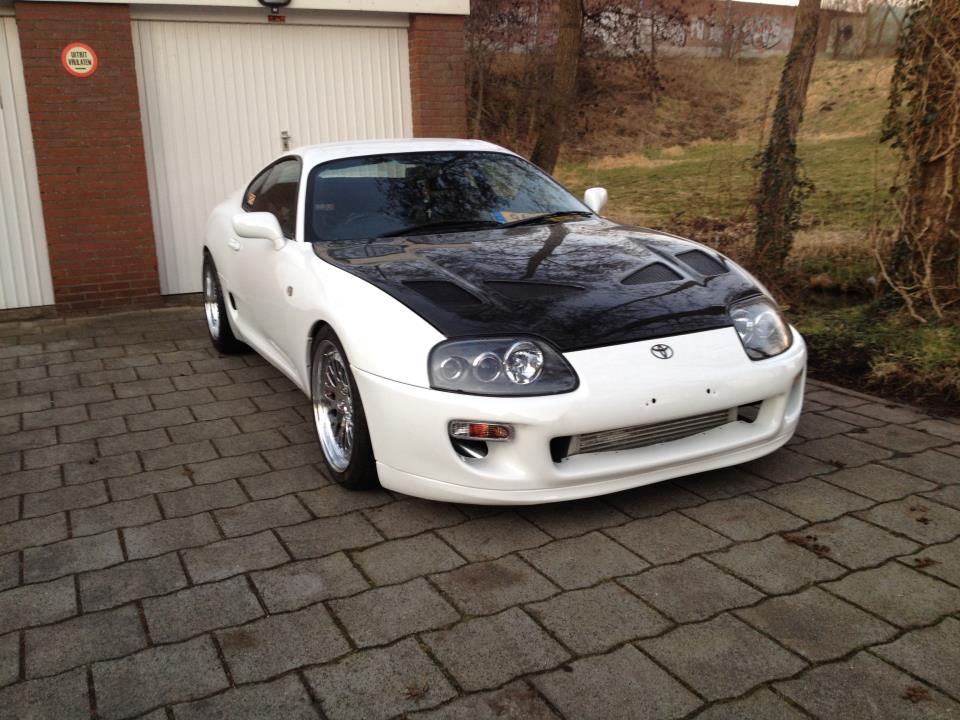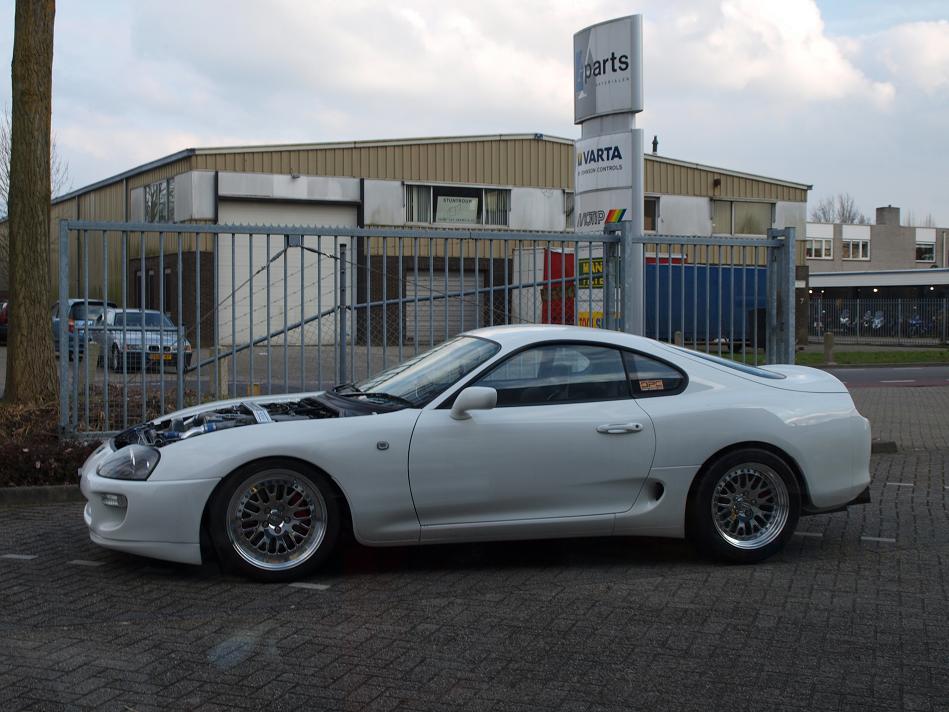 ---
Description:
Engine Specifications:
Stock 2JZ shortblock
SRD built head featuring the stage V port and polish on the intake and exhaust,
SRD 280 Cams 10,2mm lift
HKS adj series 2 cam gears
Brian Crower dual valve springs an TI retainers, including the srd valve pocket mods.
All tight down on the L19 headstuds
TRD engine mounts
Titan Motorsports / Ati dampener (crank pully)
SRD billet tensioner bracket
Aircon delete kit from SRD
Turbocharger & Induction:
Garrett GT4202R
Stock intake Manifold
SRD 5'' intake with 5 '' K&N air filter
HKS Racing BOV 2
SRD custom ic piping
Cooling:
HKS Type R 4'' intercooler
APR carbon fiber upper radiator slam panel
Fuel, Tuning & ECU:
Syvecs S6
Including sensors like boost press, oil press, oil temp, coolant temp, lambda, egt, knock etc etc, all visual on the toucan display.
ASNU 1100cc injectors
NGK racing plugs
SRD top feed fuel rail kit
Twin walbro 485 in tank
Full alcohol capable fuel lines and fittings including flex fuel sensor and filters
Aeromotive fuel pressure regulator
Exhaust:
Virtual Works Racing T4 tubular manifold
HKS 60 mm wastegate
4'' SRD down pipe
4''SRD mid pipe
4'' HKS Titanium Racing Exhaust
Drivetrain:
V160 Getrag 6-speed
B03B differential
Carbonetic tripple carbon clutch
Weight Reduction BWR (Basic Weight Reduction) & Transfer:
Removal of rear seat and all rear seatbelts/bolts
Removal of stock spare tire
Removal of stock jack
Replacement of stock air box with aftermarket intake assembly
Replacement of stock cats with aftermarket downpipe
Replacement of stock exhaust with aftermarket S/S or Ti exhaust
Replaced oem fan shroud for carbon version
In addition to the basic weight reduction:
Removal of stock power antenna
Removal of factory charcoal canister
Replacement of stock steering wheel/airbag with aftermarket unit
Replacement of stock wheels with lighter aftermarket wheels
Removal of factory subwoofer enclosure and sub
Removal of stock stereo and amplifier (replaced with aftermarket head unit)
Removal of hatch wiper/assembly
Suspension, Wheels, Tires & Brakes:
OEM disks
UK-spec brakes all round 4/2 pot front/rear
Porterfield R4s brake pads
CCW wheels 18x10, fronts 17x11.5 rears
Toyo R888 all around 275/35/18 front 315/35/17 rears
CCW provided nuts
Tein Type-HR
(for drag use we have the ccw 16'' x 11J set with 28'' hoosier dragslicks (295 / 50)
HKS braided steel brake lines
Line lock
Interior & ICE:
Alpine double din headunit + alpine sat nav
Tillett B7's full carbon racing seats 3.8 kg each
QSP six point harnesses
Personal steering wheel
Veilside 6 speed gearknob
Rear seats deleted and floor is covered with a custom made porsche carpet
Exterior:
Pre Facelift OEM hardtop body (040 white)
Facelift lightening all round
Center brake light deleted
Aerial deleted
De-wipered
Reflectors in rear quarterpanels deleted
Performance:
Max power - 700 Hp
Max torque - 775 Nm
@1.8 bar 98octane
In addition to the above modifications:
As it sits in street trim the cars weight is 1452 kilograms with 100% full fuel tank no driver in car.
Set up suffered from boost creep, boost was set at 1,8 bar, next step is twin wastegate set up and more rpm to make the most from this set up.
Our new engine is already build at SRD and is awaiting for install we not decided yet on the GT42 or GT45 or manifold to combine with
We will update as soon as our engine is up and running and give a full reading on the engine specs.
Oil we used for almost 5 years now on this engine is the Motul 300V 15W50 competition series.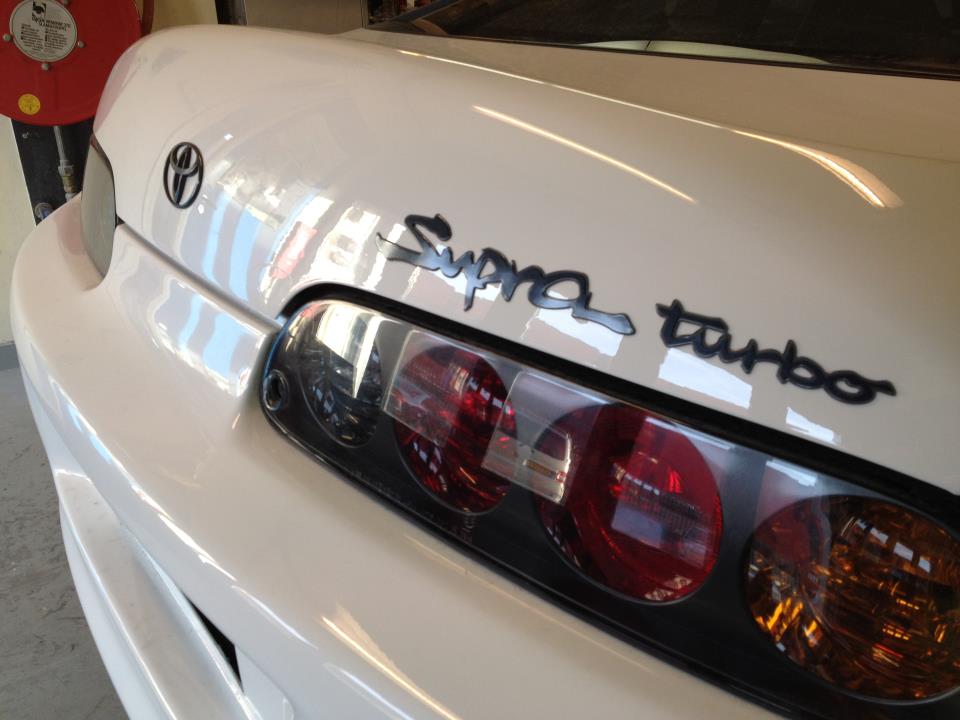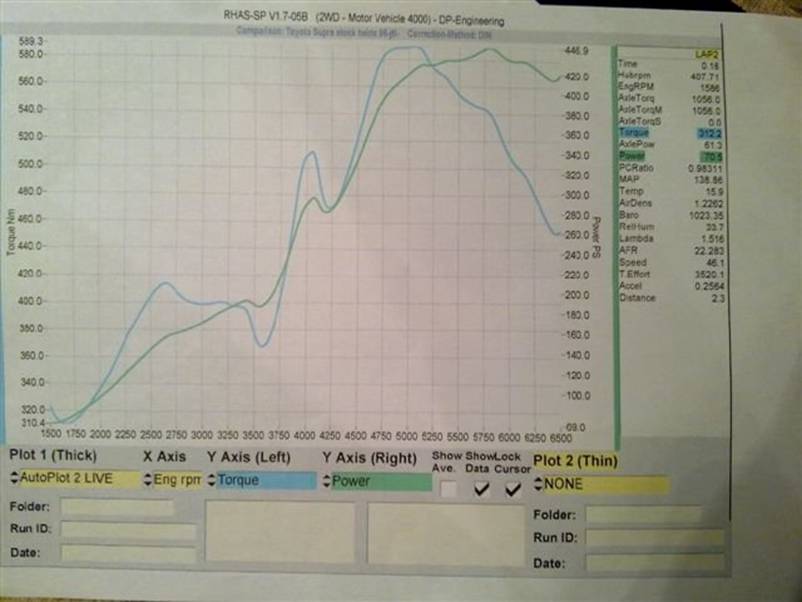 Some more pictures can be found here
Build video at SRD
Dyno comparison at same dyna pack with the new set up. (here you can see the boost is climbing we need more wastegate;-)
Some half mile action
Some more half mile action
Me missus getting that 230+km/h runs at the half mile with 17'' rears
In the 600-800 hp class we competed last year KOC we had this friendly pass with an turbo porsche who lost his indicator a few feet before finish :-)
Some street fun
Some more street fun