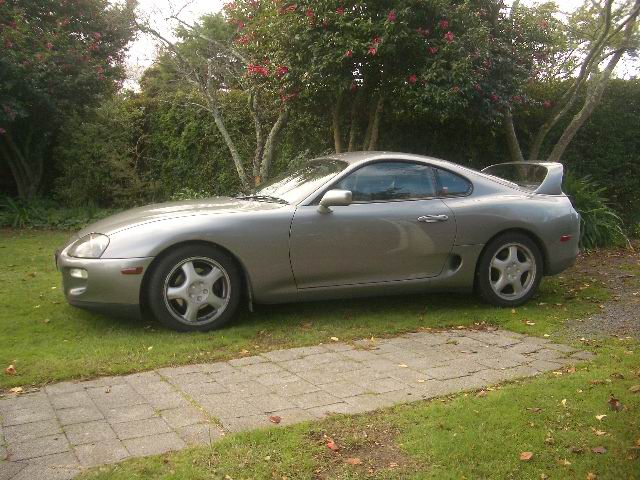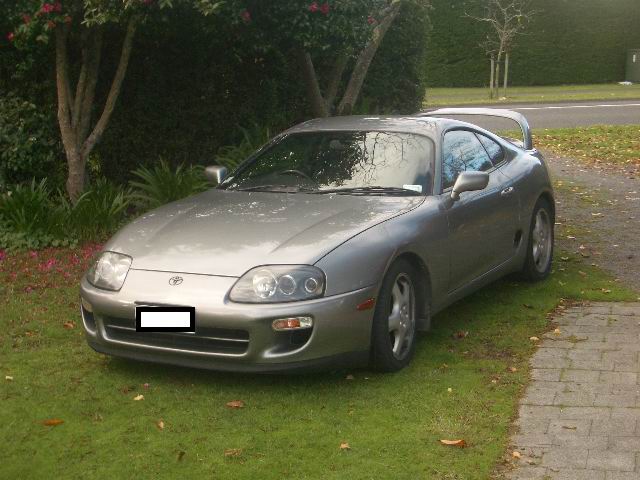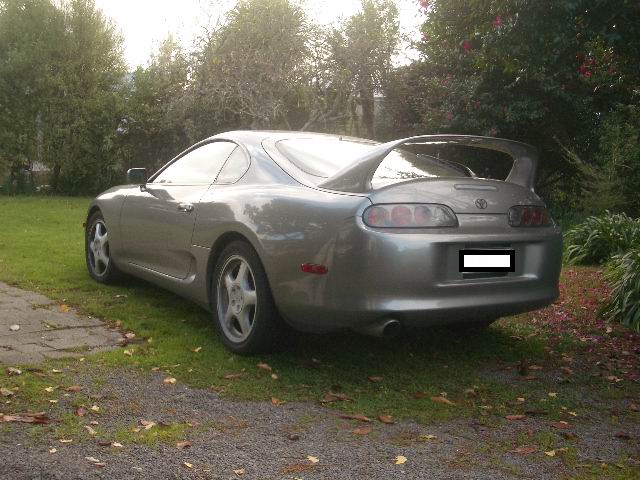 I worked for Toyota NZ in the 90's and had the privilege of being taken out for a joy ride in the managing directors Euro spec 240kw Supra when they had just been released, briefly at the time said to be the fastest front engine production car in the world. Whatever the truth, its performance for the time was right on the outer edge, remember this is way before Evos and STIs made their mark. Once tasted there was no going back and I kept hoping they would come down in price, but they never did. I bought my last car, a Caldina GTT for $29k when the same mileage RZ was $67k. I watched 350Zs and RX8s plummet in price to below RZs - nice cars but not in the same league. But still RZ prices hold, and we all know why. Finally I thought I had to be in a Supra at least, and bought a mint SZ-R in January. This had the same 6spd manual and torsen diff but no turbos. At least I had the handling and the physical presense. After a few weeks though the otherwise impressive non turbo performance started gnawing away at me - it was quite a bit slower than where I'd got my Caldina up to - and began researching creating an NA-T.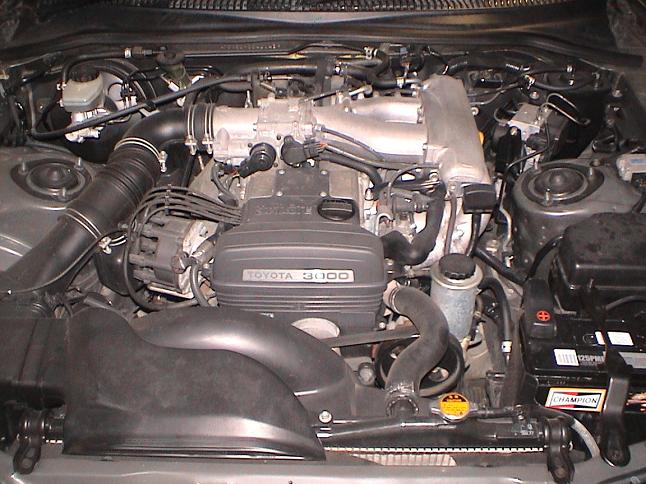 There were plenty of kits out of the States and good write ups, not too surprising given the commonality between NA and TT engines, but still a lot of issues and in the end wiser counsel (from Kevin) still pointed the way to a total engine swap with a genuine TT engine in place. He put me on to Peter Box of the Toyshop in Wellington who had done just that to his car a few years ago and after a drive refreshed my memory of how good a TT is and how simple it would be, that was it, I had to do this. A few weeks later without too many issues (thought we could get away without doing the clutch but it was false economy ...) I had my car back, including fitment of RZ 17" factory wheels with 275 Goodyears on the back - I like the factory look (well for now)!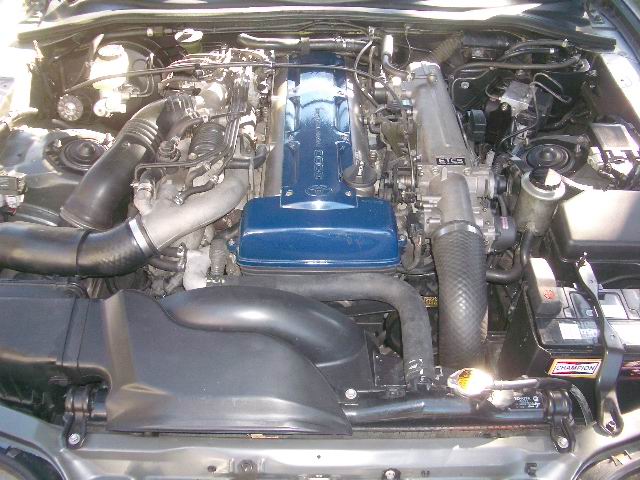 The car is fantastic and this might be famous last words, but I don't plan to do much with it, I'm not that hardcore. I've installed a bleeder to take boost up to 1.0bar and apart from looking for a fuel cut defender, a little more boost and getting rid of another couple of mufflers (it still has 3 of the original 4), I don't plan to go any further with it, that will leave me with maybe 250 - 270kw end product and more than enough for what I want. It still has the NA diff ratio which is about 15% below stock RZ which magnifies acceleration and the sense of torque and power levels quite a lot so it's not exactly slow even at such a modest level of tune.

And now that I have actually got my own RZ - yes after all these years it's still true, once you've tasted the special world of the mkiv Supra turbo, there is no going back, you simply can't settle for anything else.