At the beginning of every month, Torque Performance has a dyno day that you can just turn up to and for $50 get your car dyno'd. The added advantage of doing this is that you get a pic of your car being dyno'd into the NZ Performance car magazine.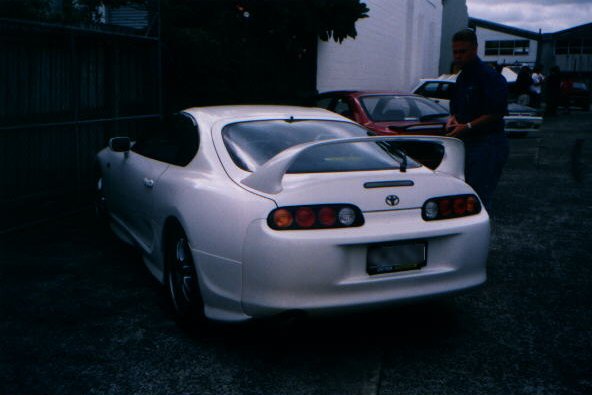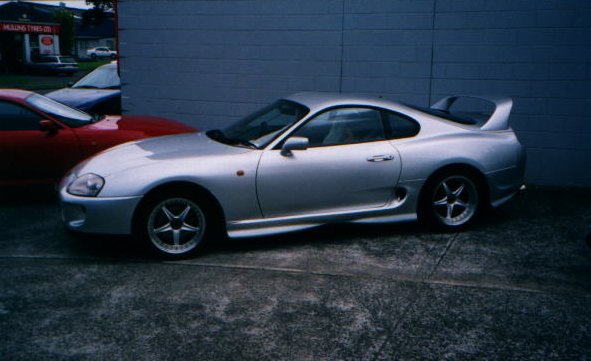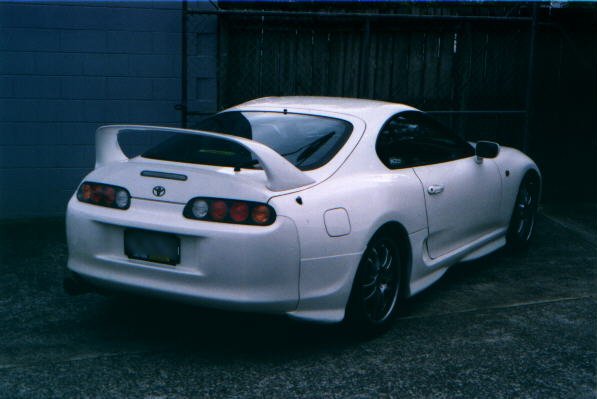 We had 5 Supra's turn up at Torque Performance, with about a dozen cars in total. Four of the Supra's were mkiv's (Kevin (myself), Justin, Brad and Graeme who I had not met before). The other car was a mkiii Supra that belonged to Jason. The cars above from left to right were Jason (Burgundy auto single turbo mkiii), Brad (Red mkiv 5 speed NA), Kevin (Red mkiv 6 speed TT), Justin (Silver mkiv auto TT), and Graeme (White mkiv auto TT).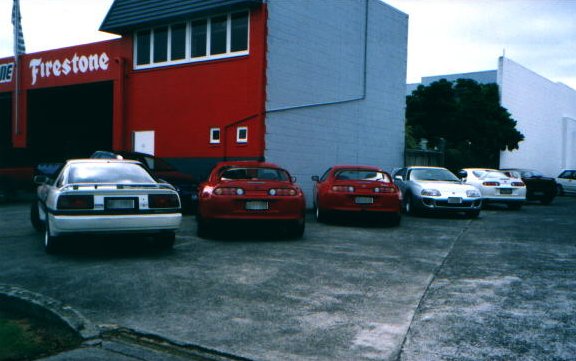 Justin, Graeme and Jason dynod's their cars. Justin's achieved 200rwkw, Graeme's got 225rwkw and Jason's got 110rwkw. I would have dyno'd mine as well, but the #2 turbo required that an insert in the turbo, that was installed by Alltech be welded back in as it had come loose, resulting in the turbine blades being cut into. Having had extremely poor customer service from them upon going back to them (basically, they didn't want to know me) about the problem (turbo had only done 15-20k since repair) and refused to fix it, whether I paid for it or not. This I was forced to have it repaired elsewhere, but not in time for this dyno day.