I was at a loose end so decided to pop down to Christchurch for the weekend which is about 1200km from Auckland. Well, not quite! I had decided to drive down and visit Lindsay and hopefully sell one of my spare mkiv's, a Black TT 1994 auto in mint condition. I had bought it mainly because it was a good price and it had some 17" Simmons wheels with brand new tyres, that I wanted for my Red 6 speed TT. In the pic below, I've already swopped over to the polished 16" Supra wheels from the Red TT.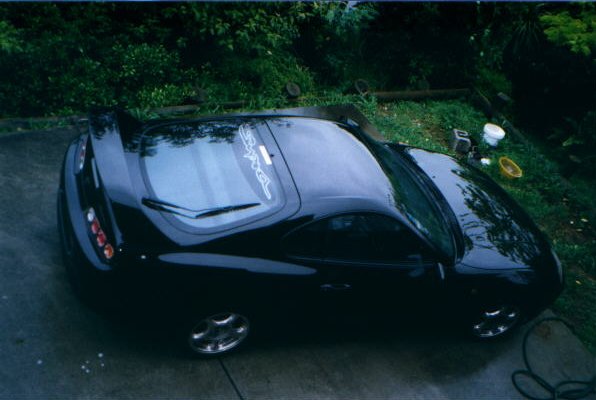 As it turns out Christchurch, has the most mkiv memmbers in the club outside Auckland, so we had a mini meeting with 4 mkiv's and it would have been 5, but the fifth one couldn't make it. The main purpose of the event was to see Colin's car being dyno'd. Its a 1994 6 speed UK spec car of which there are only half a dozen in the country.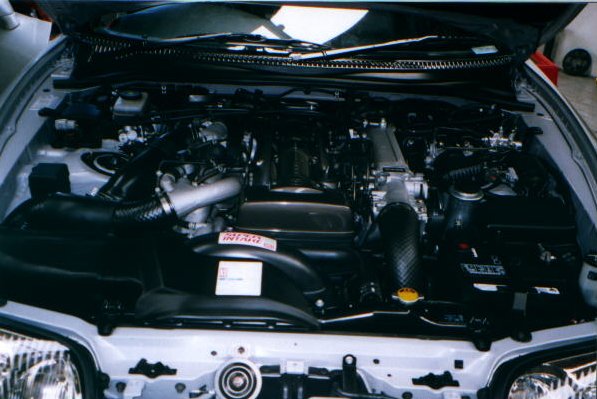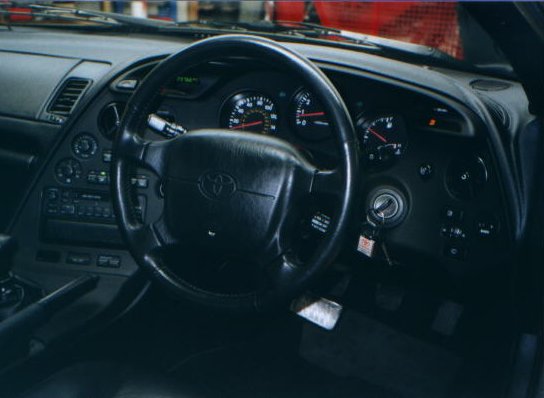 Colin's car is in mint condition and is totally stock for a UK spec car. It dyno'd at 300rwhp on the dynopak dyno. This is the same dyno that Lindsay has achieved 423rwhp on which shows what can be done with a std turbo Jap mkiv. To get the flywheel hp from the dynopak dyno readings, multiply by about 1.15. This gives Colins car about 345bhp and Lindsay's about 486bhp.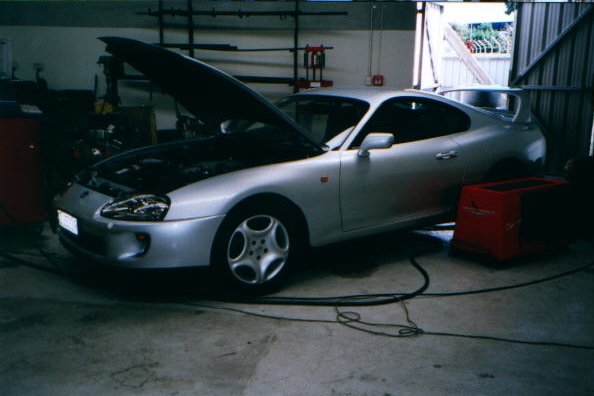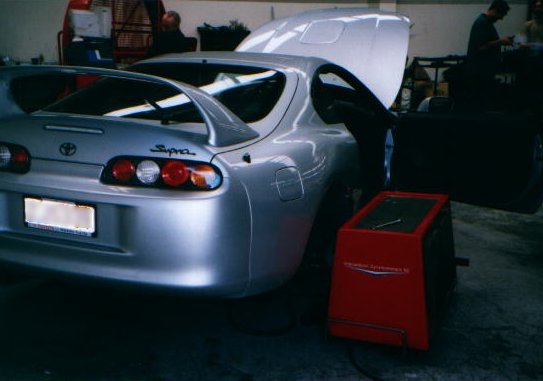 The other car that couldn't make it was Colin's second mkiv (his wife was going to bring it along) which has now been sold to fund the purchase of the UK spec car. It is a 1996 TT auto in absolutely mint condition.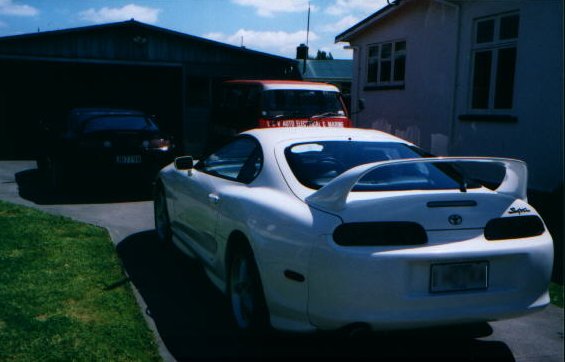 Here's probably the biggest gathering of mkiv Supra's Christchurch has ever seen. Pics were taken outside the dyno shop.