Third Aussie Supra Meeting
9th December 2000
Six cars turned up at the Great Northern Hotel at Chatswood - myself & a mate of mine Scott, Tim & a mate of his (& mine) Joe, Stanley & his missus, Chris & a mate of his (& mine) Antonio, Jason Rumble, & Tony Miceli, and we met up with John Rochford & his son up at Westfields at Tuggarah.
After a bit of chat & catch up we decided to head on up to Newcastle, although Jason couldn't come on the run due to work committments. We went up the old Pacific Hwy to Newcastle, drove around a bit around the cruise circuit up there (although we were one day early for the Sunday afternoon cruise scene up there). You should have seen the looks we were getting from people around there (all friendly, "WTF are they ??" - type looks). Aside from the usual bunch of 200SX's & WRX's & hotted up 4-bangers, Newcastle is strictly V8 country, and I don't think that they'd ever seen a Supra before, let alone six of them together. We even had one bunch of girls that kept on following us all around the town - word gets around real quick up there.
'Had lunch at Newcastle Macca's & then decided to go up to Williamtown (an easy half-hours drive north from Newcastle) in the hope of seeing some F-18's taking off from the RAAF base there (sadley there weren't any). While we were up there Tim scared the daylights out of John when he gave him a run in his single-turbo, and another bunch of locals turned up in their bush-beast, took a good look at us all, & then turned around and went back to wherever they came from. Like I said, word gets around quick up there.
By this stage it was getting late in the afternoon, & we decided to head back home down the main freeway, where we got a good looking over by a motor-cycle cop. Again, I don't think this guy had ever seen a Supra before - as he went past us all he wasn't even looking where he was going because his head turned a full 90 degrees staring at us !!
The first 4 pictures are of the cars lined up in NewCastle McDonalds carpark. In the photo where you can see the front of the cars, going from left to right, the cars are Joe's TT, Tim's single -turbo, Tony's TT, Stanley's N/A, Chris's targa TT, & John's N/A.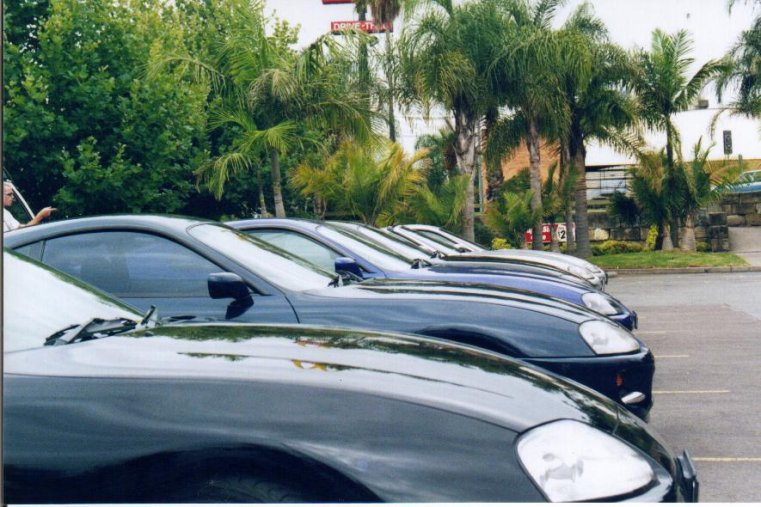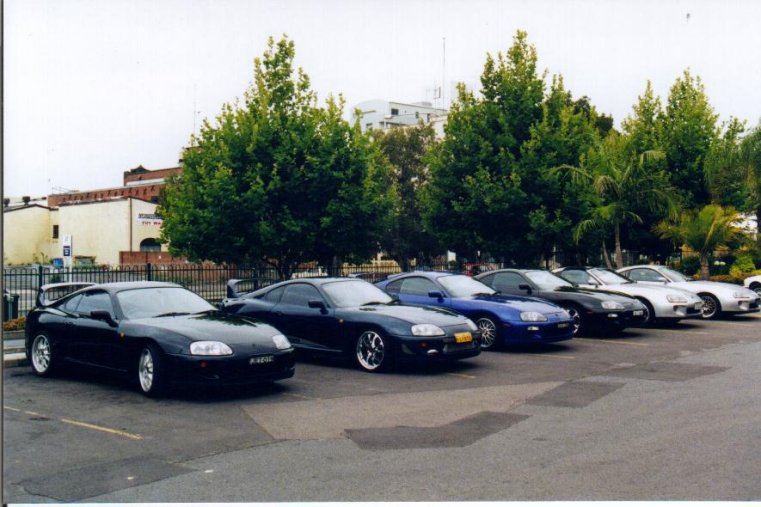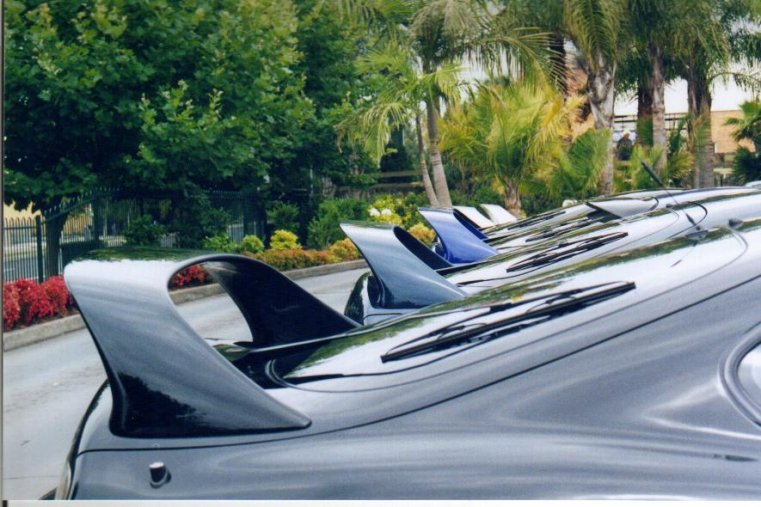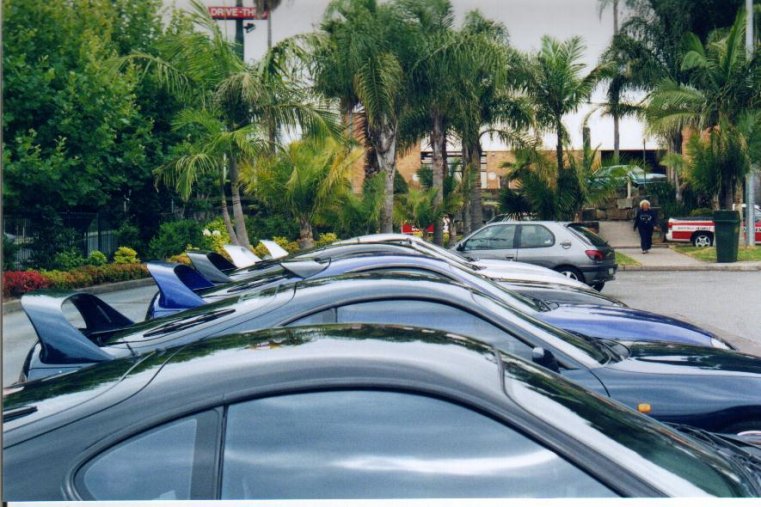 The last 3 are the interiors of Tim's single-turbo, Chris's targa-top, & Tony's TT respectively.