Powercruise Hampton Downs 2015 was Powercruise 55 and this was the first year that the Powercruise event came to Hampton Downs in New Zealand. Powercruise has also been at Taupo since 2009.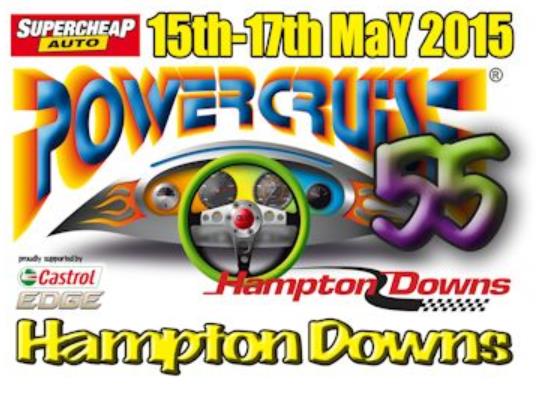 The event was held on the weekend of May 16-17th 2015. The weather was awesome on the Saturday, which was the practice day for all the events. Unfortunately on Sunday, race day the rain clouds loomed and the Hampton Downs received a shower around 11am which soaked the track. With very little wind or sun, it took hours for the track to dry. Fortunately by 3pm when the drag racing started, the sun was out and the track was dry.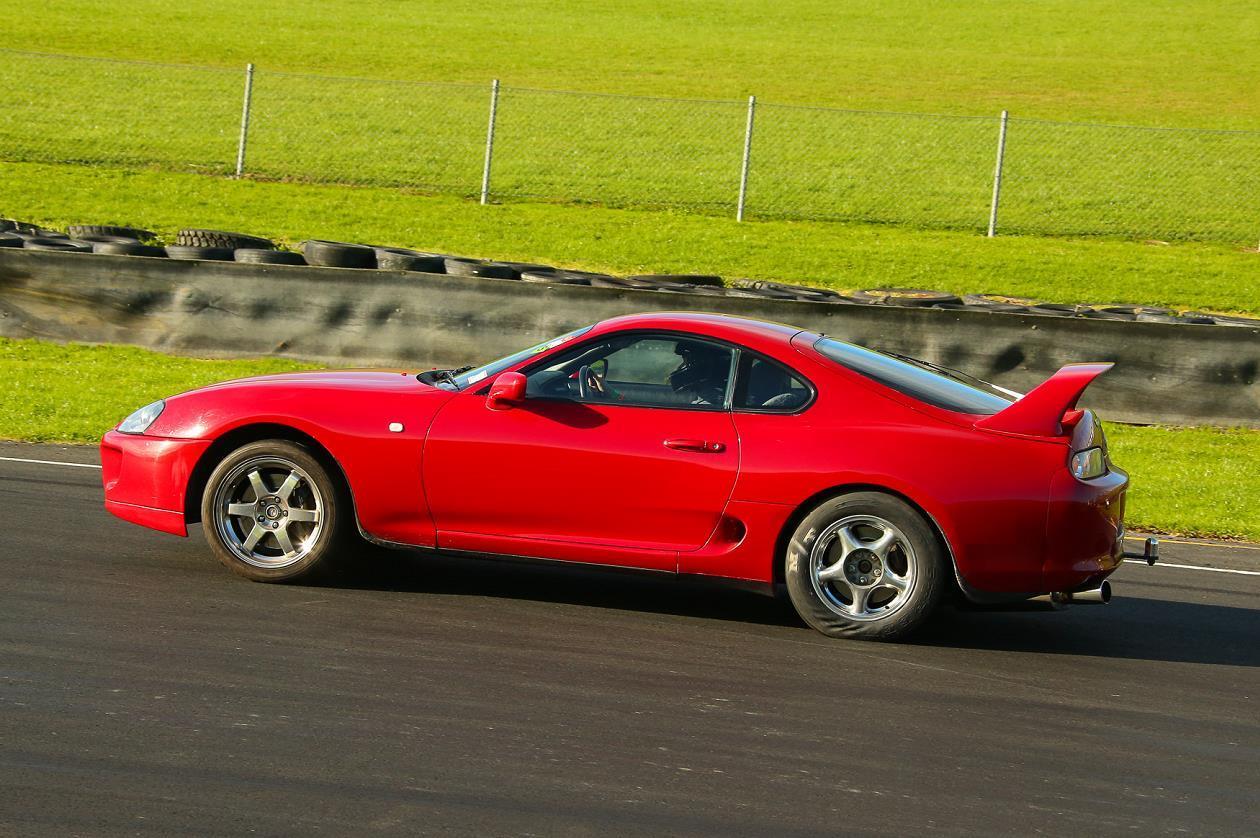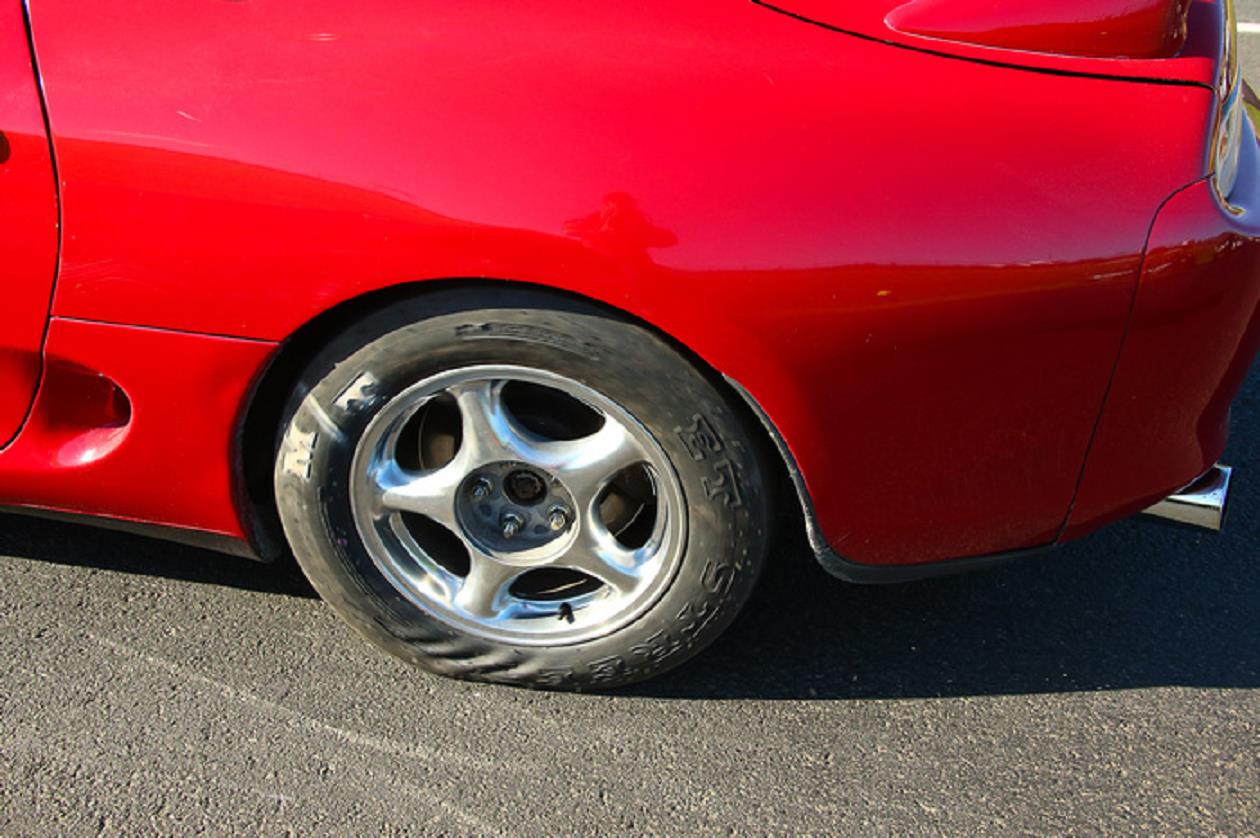 Running new Mickey Thompson ET Street tires on factory 16" rims for that crinkle look off the line
I won the Off Street drags for the very first Taupo Powercruise in 2009 and I also won the first Hampton Downs Powercruise in 2015. I have competed in 4 Powercruise Off Street racing events (2009, 2012, 2013 and 2015) with two firsts (50% success rate) and one third (no prize for that one). This makes for the most successfull Powercruise Off Street drag racing results by anyone in New Zealand so far.
Off Street Racing: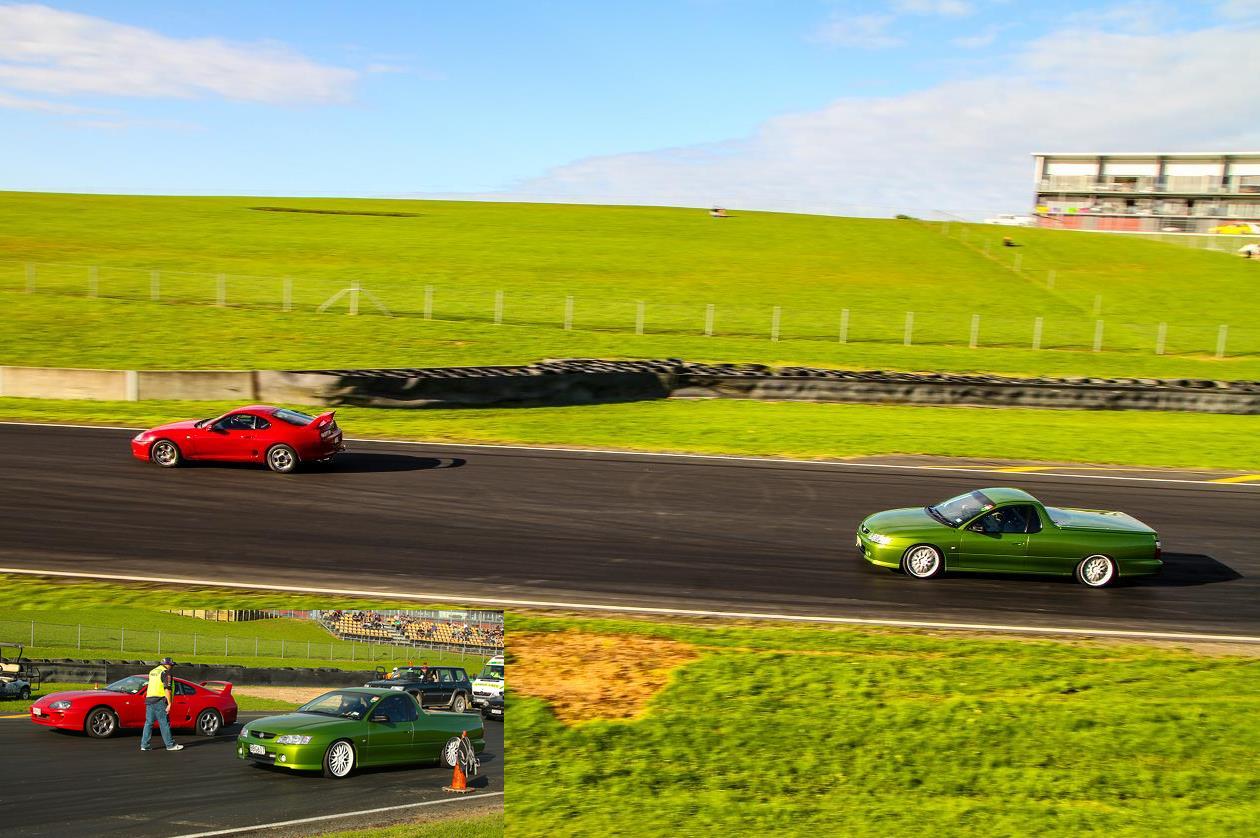 Race 1 - "BBG617" Green 2002 Holden Ute V8 manual 6 speed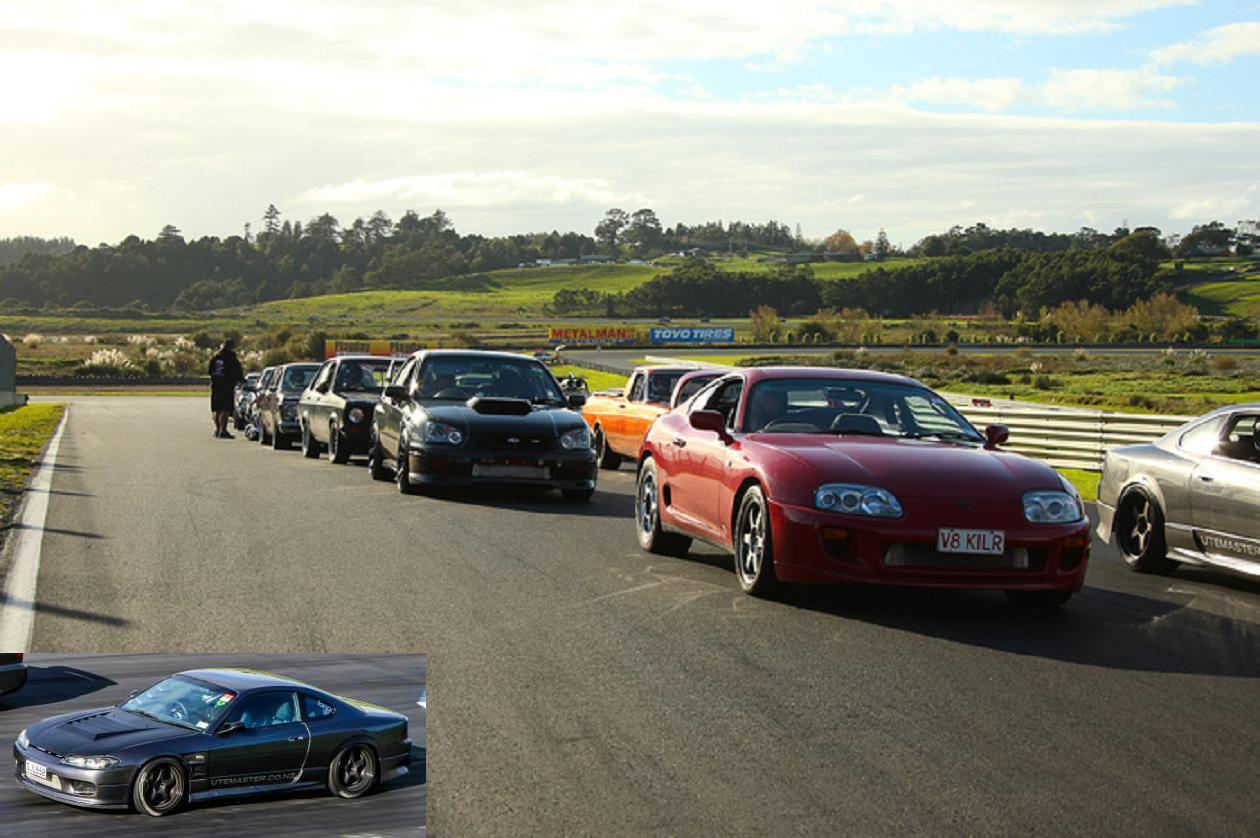 Race 2- "GJL660" Gray 1999 Nissan Silvia 2L auto (while lined up waiting to race)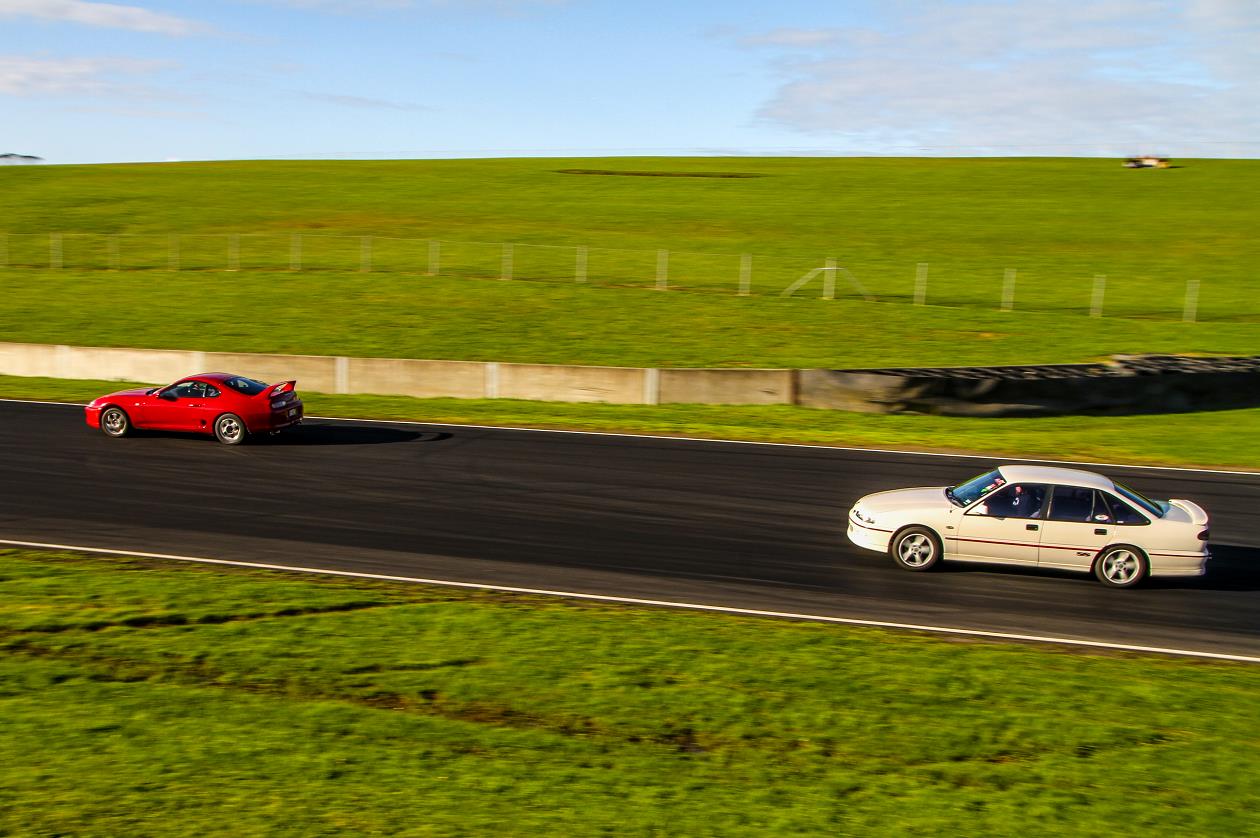 Race 3 - "TUF355" White 1994 Holden SS V8 sedan 4 spd auto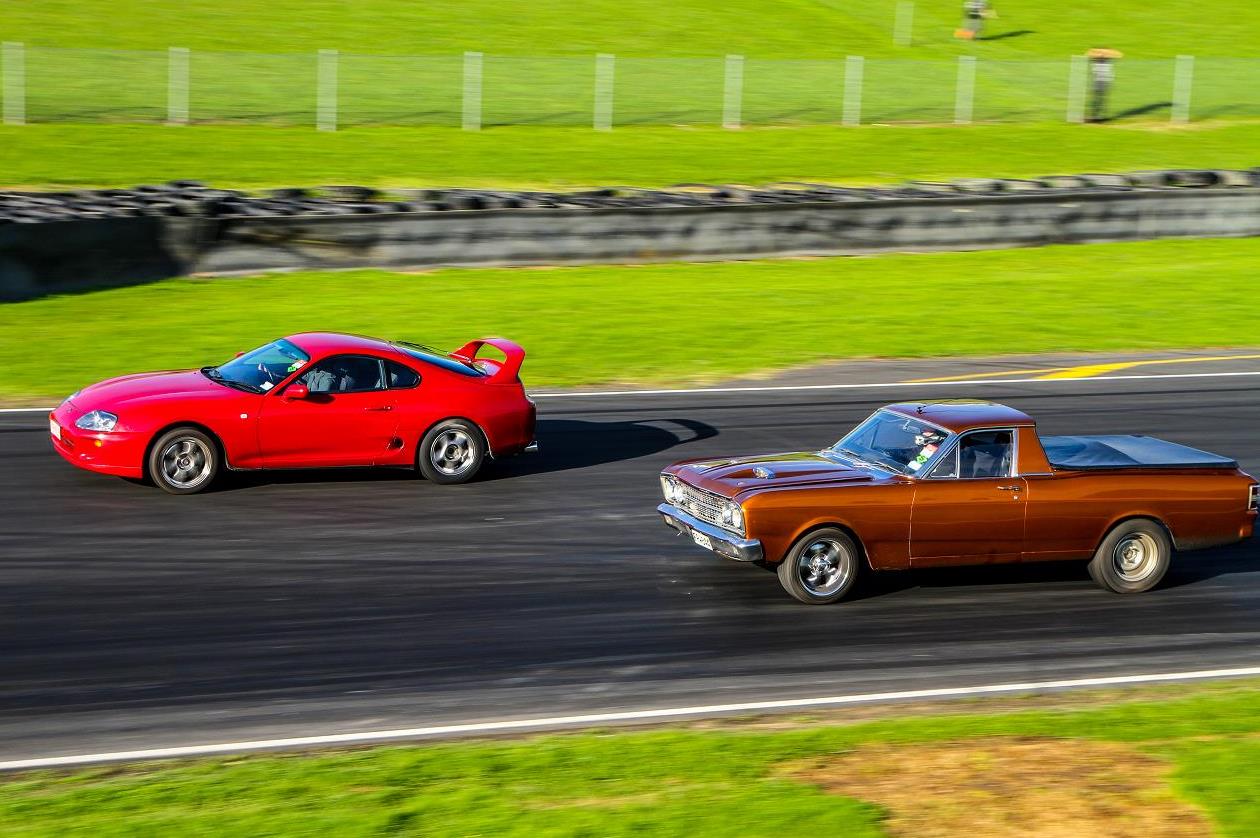 Race 4 - "FRW844" Gold 1970 Ford Falcon 500 Ute.
This ute took out the Supercharged V8 "BADBKT" T-bucket in the previous round, so he was pretty quick.
This was my closest race which made the victory even better.
I've never lost to a V8 at Powercruise yet, so I don't want to break with tradition.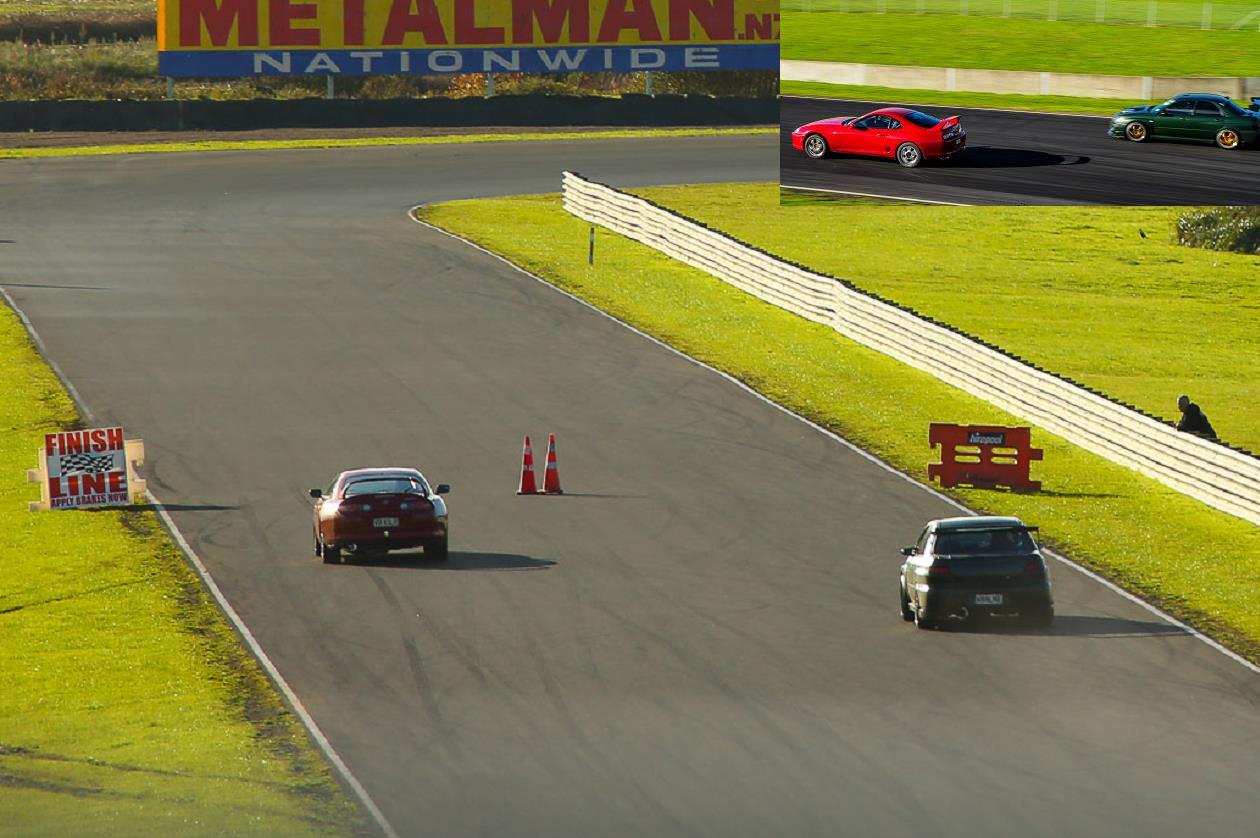 Race Finals - "W8NLNE" Green 2003 Subaru Impreza WRX STI. It looks close, but that was a telephoto lens shot and he is quite a way back.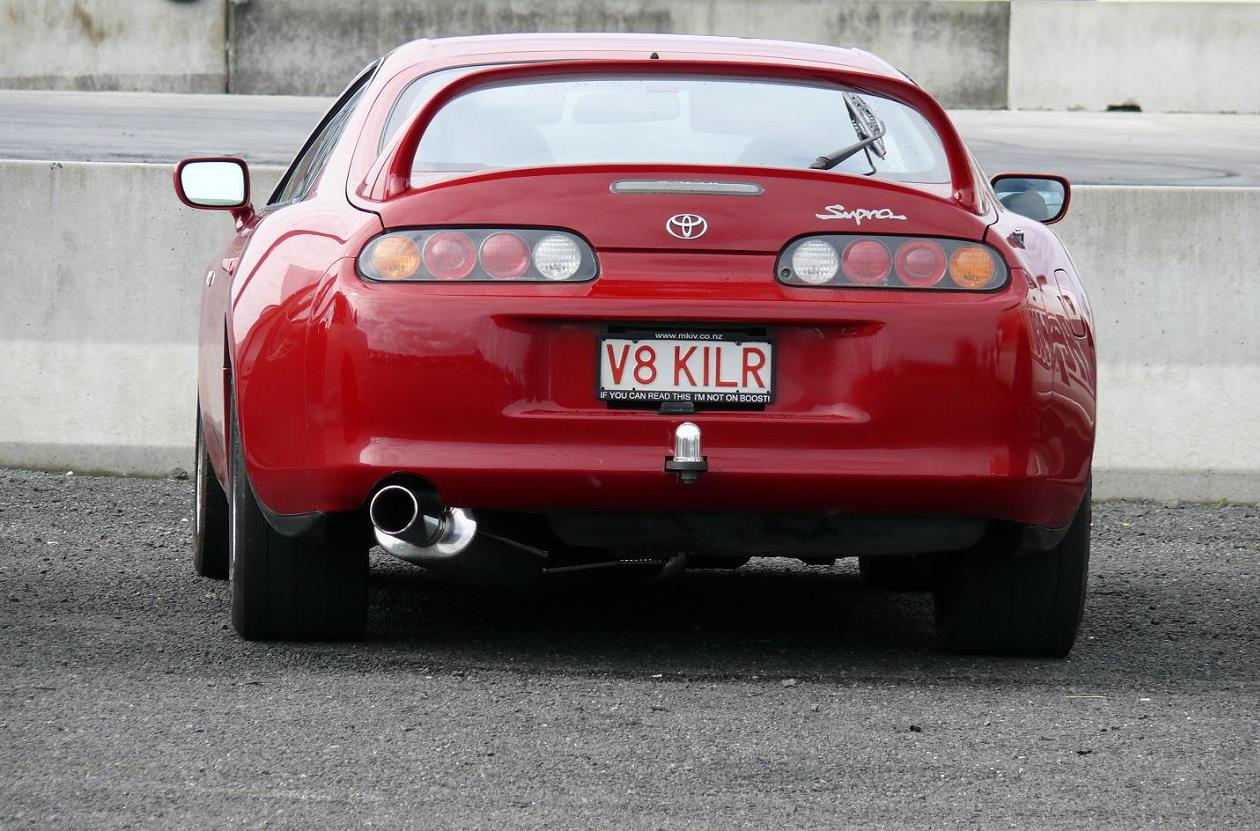 My number plate surround "If you can read this, I'm not on boost".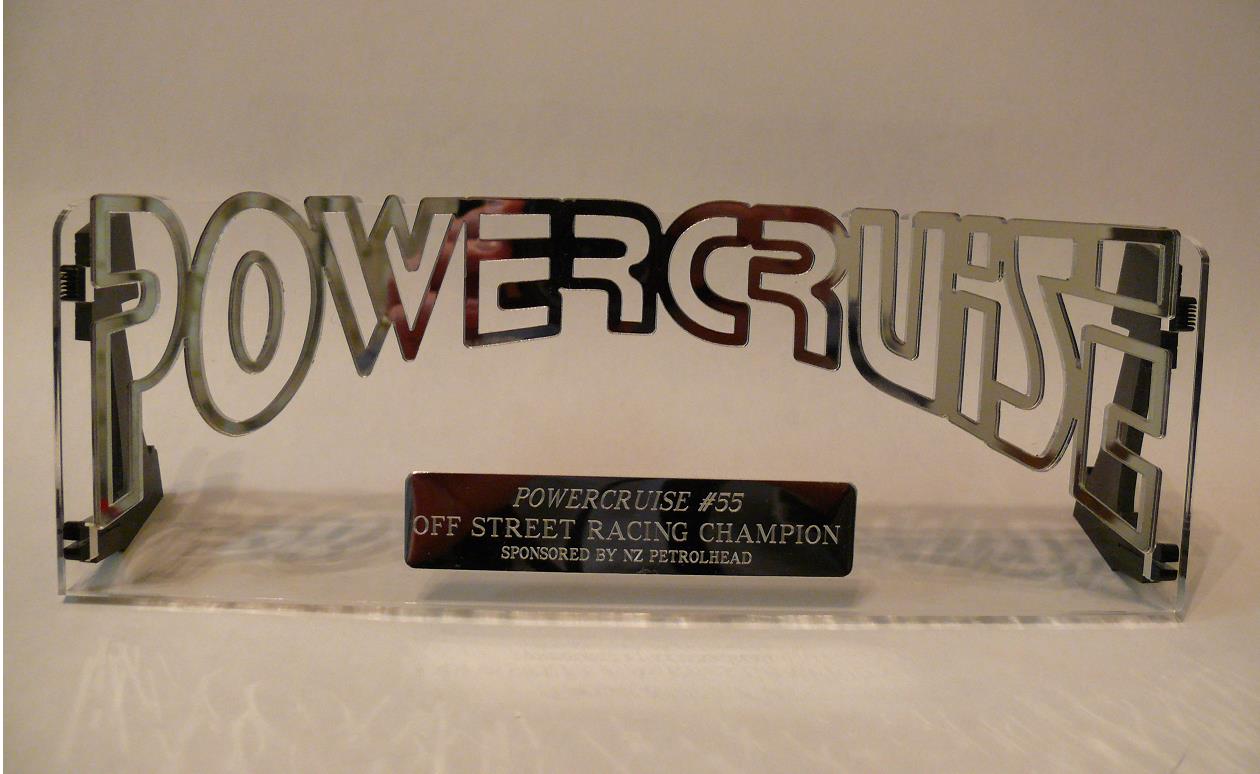 Powercruise #55 Off Street Racing Champion