AVO Toyota Supra
What do you get the man who has everything? How about an amazing twin-turbo Toyota Supra with more than 370KW? It's in Australia and Jonathan Hawley has driven it.
It isn't often that Australia misses out on getting some of the best cars that Japan has to offer. As a far-flung outpost of Oriental Motor Manufacturing it seems that on the contrary, if there's a vechicle to be exported, we often get it before anyone else. From the humblest Daihatsu Mira to the mighty Nissan GT-R we snap them up while more restricted European markets wish they could get hold of some of Japan's high-tech bargains.
Not any more, it seems. The dollar being what it is, and the yen being what it is too, what were once cheap thrills are now pricing themselves out of the market. That's why we probably won't see the latest GT-R, never got a look at turbo versions of the 300ZX, and will never sit in a Lexus SC400 coupe.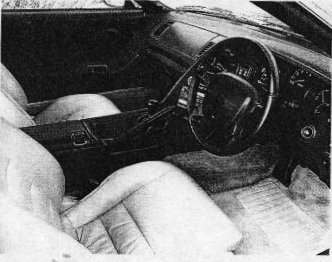 Sadly, it appeared that the amazing Toyota Supra was on the same list. This stunning replacement for the fat but reasonably popular coupe of the same name was deemed too expensive to go on Toyota's list in Australia, and declared a non-starter off the showroom starting grid.
So while the Supra was dancing on the grave of GT-Rs and 911s from Tokyo to Tottenham all we could do was read about its twin-turbo 243kW straight six, feast our eyes on photographs of its outrageous curves and wicked wings, and weep.
Not any more, not only have a couple of individuals decided to privately import examples of the new Supra, but one has decided to take the Supra idea a step further and turn it into what must be close to the fastest road-going Toyota the world has ever seen.
The car's owner is Max Beck, managing director of Becton, a company chiefly responsible for turning Melbourne's dead heart into fully occupied luxury apartment blocks. As a dedicated lover of fast cars and with a particular bent towards the Porsche 911 Turbo, he decided his next car would he something out of the ordinary and so found himself scouting far-flung dealerships for the Supra.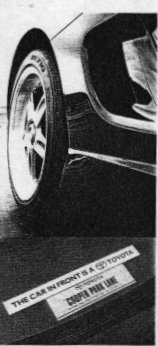 That's the first half of the story; the second involves Melbourne-based turbo specialists AVO, whose chief spanner man Terry Wilson has been responsible for transforming everything from Toyota MR2s to LandCruisers and Ford Falcons into deep breathing power-sleds even their mothers wouldn't recognise.
So what to do with a Supra? Its credentials are already impressive. The British export version, unhampered by a voluntary Japanese-market power restriction is capable of 326hp in Pom-speak 243kW to us - and the factory reckons it's good for a 0-100km/h acceleration time of around 5.4 seconds.
The target for this car was simple enough: more power and more speed were required, and AVO was given a blank sheet of paper (with cheque to match) to make that happen.
Terry's research told him overseas tuners working similar tricks had gone the Neandethandral approach, ditching Toyota's sophisticated sequential turbo set-up (which, like Mazda RX7 has two turbines working in tandem; a smaller more responsive one for lower engine speeds and a bigger blower for-balls-out high speed operation) in favour of a single, enormous turbocharger on the twim-cam, four,valves per cylinder six.
The results sounded impressive on paper, with anything up to 522kW available, but in practice this was a disaster for the car's driveability. The owner of our Australian Supra wanted to use the car as everyday transport with eye-ball sucking acceleration on tap, but not if it meant comical off-boost performance and the prospect of splintered drive shafts and differentials.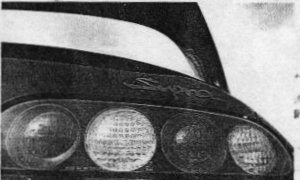 So AVO took the original set-up and imnproved it, boring out the turbo housing to fit larger impeller and compressor blades, thus giving greater gas through-put on the induction side. The standard intercooler was replaced by a high-flow unit, while on the exhaust side, Toyota's system was replaced by AVO's own hand-built stainless steel pipes and large capacity mufflers.
The software part of the equation called for an extra degree of trickery, and it was here AVO's connections with the Japanese performance aftermarket became useful. Reprogramming of the engine's management computer upped the boost from a standard 0.8 bar (about 11 pounds) to 1.2 bar (18 pounds with a small knob under the steering column to give boost adjustability up to that point.
The higher boost allowed lowering of the point at which the sequential turbochargers interact, and AVO set it at about 3500rpm compared with the standard cars 4500rpm and again, a sequential controlling gadget tucked away under the dashboard and linked with the computer gives adjustability below and above that figure for fine tuning.
The myriad improvements under the bonnet led to upgrading of other systems: the Supra's traction control for instance, which works off the throttle body, but, apart from those and other plumbing adjustments, the rest of the drivetrain is stock standard. The close ratio six-speed gearbox was deemed pretty much bullet proof as was the differential and the brakes are massive. Just as well, because power outputs are on,the far side of prodigious.
Although the car hasn't been near a dyno yet, the various engine mods have liberated something like an extra 130kw according to Terry's judgement: or in other words a total of 373kW at full boost, compared to the British-spec car's 243kW although the peak is reached at more than 6000rpm compared with 5600rpm. Maximum torque is anyone's guess (standard it has 440Nm) but ample.

Translating all that power into performance is another matter, however, as we found at Calder Park's drag strip. Quite simply, the rear-drive Supra just doesn't have the type of traction needed for ballistic starts, and we found that giving this car anything more than 3000rpm on take-off (with the traction control switched off) resulted in plenty of wheelspin and, much worse, potentially detructive axle tramp.
That's despite larger than normal tyres as well: the 9x18-inch front and l0xl8 inch rears are shod respectively with 245/40ZRI8 and 275/35ZRI8 rubber to replace that on the standard eight and 9.5-inch wheels.
Adjusting the sequential controller to its highest point to get the smaller turbo doing most of the work on take-off helped get the 0-100km/h time down to just on five seconds even; better than the standard-car's and well into supercar territory but still with room for improvment. The close ratio box was both a help and a hindrance because the low first and second ratio's, while, giving the launch of a steroid-injected jack rabbit, didn't help the traction equation as they called for two gear changes on the way to 100km/h.
At high rpm in the mid-range gears, however, the acceleration is simply awe-inspiring. The rev-counter needle bangs against its 7000rpm redline with a huge rush of power in the last 1500rpm. At the end of the 400 metre run - reached in only 13.57 seconds - the Supra is pushing 175km/h with no sign that it will run out of breath.
On the road that translates into effortless overtaking urge, with relentless acceleration in fourth gear and better than in any of the lower ratios.
There's no hiding the fact that this is a relativeley small capacity turbocharged engine - during gear-shifts there's a Sierra RS500 like , whoof-fa-fa-fa-fa sound as the wastegate dumps boost - but the excellent spread of torque from the sequential turbos means that it's nigh-on impossible to be caught off-boost. even right down to 1000rpm in the higher gears.
Even better, the Supra is a joy to drive. Despite this car's extra performance, there's no sacrificing driveability. The clutch needs onlv moderate amount of muscle, the engine is docile and runs smoothly at small throttle openings, and the gearshift. although a trifle slow is impossible to beat.
The chassis is set-up stiffly, however, and the tyres minimal side-walls faithfully transfer any imperfection of the road surface through to the driver.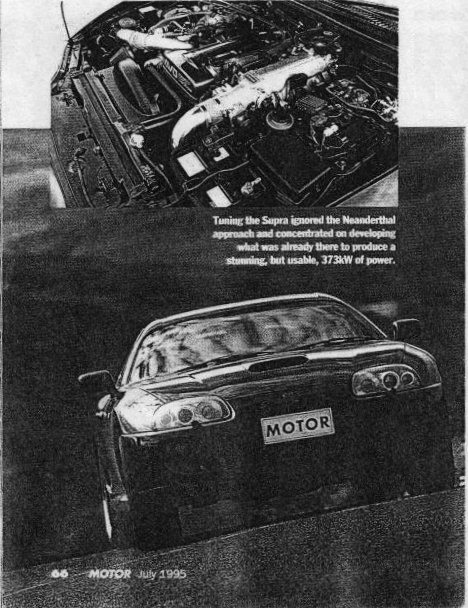 While that means the car will skitter about on any thing worse than the smoothest hot mix, the over assisted steering makes corrections easy and somewhat damps the reaction of the front wheels. Even so there's little of the animal communication that makes a Porsche 911's chassis and steering so involving if anything, the Supra has more the feel of an overly muscular (as well as overweight) Celica GT-Four.
As to exploring the outer limits of the car's handling ... well, you can pretty much forget it. Grip levels are enormous and with the traction control activated wheelspin isn't a problem. The Supra is so nicely balanced that on dry roads there's little point unsettling the rear end and with the sort of power available doing so is far outside the bounds of sanity. We didn't drive it on wet roads but have no doubt that while it would behave well up to a point, hustling along might require some circumspection.
We mustn't forget that this is a coupe with all the luxury gear: leather trim, a wrap around instrument panel, power windows, security system and just about everything else. Sure, some of the switchgear and stalks look suspiciously Corolla-like, and there's no way an adult passenger will fit in the back seat.
This is a car with the looks to swivel heads and the performance to blow minds. As far as exclusivity goes, because there's nobody in Australia to sell you one, that makes it just about 100 per cent ... and how!